SARASOTA REAL ESTATE
We hope that you will find this site to be a valuable asset as we had you in mind when we designed it and we look forward to your frequent visit! Our goal is to either help you sell your home with the best possible result or buy a new home that fulfills all of your dreams. Consider this your one-stop resource for all things real estate. With the most advanced search technologies available to view listings in the MLS, you will be able to keep your finger on the pulse of the Sarasota and Manatee market. Please utilize our free, confidential (We won't contact you unless you ask us to!) property search system. Complete this information once and it will be saved for you and you'll be notified when "match" properties hit the market. (Simply click here to register, and then click here for instructions) This site is updated hourly making it much more beneficial than nearly every other real estate search portal out there and it is easy to use! Search in a variety of ways.
SARASOTA HOMES FOR SALE
Sarasota is considered the Cultural Capital of Florida. It has something for everyone and is loved by those who have decided to call it home, whether full time or part time. Sarasota is a true melting pot and has many international residents as well as people from all corners of the US. The natural beauty of the area, as seen in gorgeous waters and world-class beaches, is spectacular. To view Sarasota homes for sale, simply follow the link to areas that interest you.
SARASOTA HOMES FOR SALE
If the idea of a totally carefree lifestyle is something appealing, then a condominium in Sarasota will be just perfect. There are all sorts of options available each with a unique personality. Enjoy seeing the wide variety of choices available and decide on just where you prefer to be to enjoy the Florida sunshine. To view Sarasota Condos for sale, simply follow the link to areas that interest you:
SARASOTA CONDOS FOR SALE
PAUL CLARK: REAL ESTATE EXPERT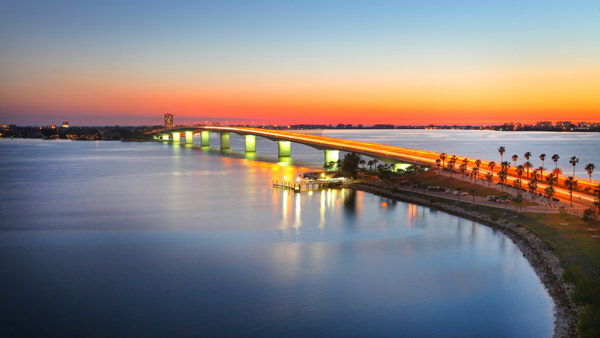 Sarasota Realtor Paul Clark has over 20 years of experience working in the Sarasota real estate market, specializing in Sarasota luxury and waterfront homes. Paul takes great pride in helping his clients achieve their real estate goals, whether that entails selling a home or finding that perfect house just waiting for you to call home. Let Paul help you find that perfect place to build your dream home if new construction is what you prefer.
With Paul's background as a General Contractor you will have your interests represented in a way that most other Realtors aren't able to match. Paul will serve as your advocate and advisor every step of the way. Don't go it alone! So please, have a look around, and contact us with any questions you might have about the market or our services. No question is too mundane - we want to help! Paul's cell number is 941-350-4600.